How To Become Rich in MLM Or Network Marketing Business
Starting a new MLM business takes up a lot of efforts, hard work, time as well as resources. It becomes crucial to check the market requirements, competition, trends, as well as possibility of success.
None of the company can get success instantly, MLM companies need to wait patiently for comparatively longer period as it takes time to reach to huge audience and maintain the same.
Before moving ahead, there is a prominent thing to consider being a business owner.
Nowadays, every company is a tech company i.e. business highly relies on technology for their growth and success. The same goes with our network marketing business as well.
Check out the leading direct selling companies, they all are investing in technology as it gives an edge over the competition. As all activities of network marketing business are held on MLM Software, it is essential to choose the right MLM Software.
If you are an MLM Business owner or going to be one, then we have a deal. You can take a free demo of our MLM software Ventaforce now.
Ventaforce is the most trusted as well as affordable MLM Software powering thousands of MLM companies. Now it's your turn to take a fly.
How To Become Rich in MLM Or Network Marketing Business
Check our ultimate guide to build successful MLM company and push your business towards the success. 
Below we have 7 tips To build a successful MLM brand and make money from it.
1. Understand Market
It is crucial to understand the market as well as the market trends. In the modern world, the market trends continuously keep on changing and hence you must be flexible enough to accept changes and decide strategies in real-time.
Have a check of the companies offering products or services similar to yours and understand their strategies and compensation plan. Ignoring the existing companies might drop a severe threat of failure on a longer run.
You also need special focus on customer and distributors requirements as these two are the main elements to successfully run any MLM company.
Apart from this, every industry has specific requirements and it is important to meet all of them to survive in the market. These requirements are decided to keep all the business and public aspects in mind. Failing to achieve even a single requirement might end up failing the business.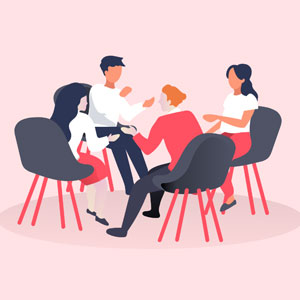 2.Reliable Management
One person alone can never run an MLM company, it is always a team working hard for success. There are different experts or industry-specific people who need to be included in your leading team to be able to take better and quick decisions. You will need experts in marketing, governing, leaders, investors and many more.

Every person needs to be chosen wisely to be able to handle the given responsibility efficiently.

The experts might charge higher costs or ask for a partnership percentage but in the longer run, their expertise help to grow at a faster pace. Avoiding the hiring of experts to avoid high expenses might result in other business losses.
3. Best Strategies
None of the businesses can run without strategies. For every MLM business, it is required to decide on marketing, compensation, and production strategies to compete with the alternative companies selling the same products or services.

A well-planned strategy works as the heart of the business which keeps it growing and running well.

Apart from strategy, every company must share the roadmap explaining how it started and what it has achieved in passing years. The roadmap helps people to easily understand the growth of the company and decide whether to join it as a representative or not.
4. Products is Key
While you are starting a new MLM company, one of the crucial decisions is selecting products or services that you will deal with. The products must be useful, best in quality as well as affordable for the people. This ensures quick and high sales of the same.

If you deal in demanding products and provide good quality to customers, their return and repurchase are confirm. Also, customers work as one of the advertising tools who refer your products and services to others which indirectly helps to increase sales.
5. Right Compensation Plan
The compensation plan is the driving force of every MLM company. It can follow any of the structures such as binary, unilevel, or hybrid structure or can be a combination of multiple structures. Every independent representative joins the company only after checking the compensation plan as it includes all the earning opportunities and its requirements.

Every representative has to work according to the compensation plan to earn returns. Hence the company must design the best compensation plan that is easy to understand and follow. The plan is decided only after having a look over the entire sales procedure to decide the percentage of commission and bonuses.
6. Become A Brand
The main aim of every company is to become a Brand. As soon as a company becomes a well-known brand, people start preferring its products and services over others.

To become a brand, it is crucial to research the target audience, select an attractive slogan, make an attractive brand name, design a logo and lastly decide the best strategies to attract more people to your business and start growing till you are known to a huge audience.

It is said that customers create a brand as they are the ones who prefer, refer and purchase from your company making it popular.
7. Satisfaction
We say that owners, employees and experts run the business but in reality, customers and distributors are the actual people responsible for the success or failure of the business.

It is always important to keep a check on the customers and take their feedback regarding the product/service as well as provide after-sales service or instructions to make them happy and feel satisfied. This helps to maintain a business-customer relationship for a longer time.

At the same time, the distributors must be contacted frequently to know their achievements as well as problems faced by them. This helps to understand where your business stands and how required changes can be made in the plan and strategy depending on the distributors' problems.