What Are The Most Popular MLM Software Integration
What Are The Most Popular MLM Software Integration
In this post, we are going to discuss the major popular MLM Software Integrations. MLM stands for Multi-Level Marketing and it permits individuals to join as independent distributors and promote products by word of mouth concept.
There are thousands of companies around the globe ruling the MLM Industry and technology has played a considerable role to push it ahead. MLM Software Integration is one of the important units to deem.
What is MLM Software Integration?
As modernization came into existence, the traditional working of the MLM companies was suppress by technology and internet. Development of software started to ease out the task of MLM companies and MLM Software industry renowned its existence.
With time dependencies on MLM Software increased and the need for extraordinary features arose. But it was difficult to stretch existing software to add new functionality, as a result the concept of MLM software integration came into picture.
The integration allows the companies to keep the original software clean but add-on featured modules as per the requirement. This helps companies to stay cost-effective as well as updated with latest features.
MLM companies also get the advantage of customized modules as per the needs as well as allows them to update only ideal modules and not the entire platform whenever required.
MLM Software Integrations are cost-effective, time-saving, easy to maintain and fulfill every requirement with ease.
There are numerous MLM software integrations available such as E-commerce, MLM mobile app, SMS Integrator, Epin, Leads Management, Multi-language support, Payment Gateways and many others.
Ventaforce's MLM software integrations offers you superior user experience and flexibility!
Let us now discuss the 6 most popular MLM Software Integrations and why they are vital for MLM companies.
1. E-commerce Integration
Most of the MLM companies have started selling the products online. The e-commerce integration in the software helps to have a better visibility of the inventory and purchase history. It helps to check the records, sales, purchases, PV–BV of products, lead details, payment details and the revenue data.

The e-commerce integration provides a common platform to check the business activities, statistics as well as the overall sales details. Management find it easy to calculate PV-BV as every minute data is available at a single platform.

MLM companies can also customize the look and feel of modules. Furthermore, integration of online payments, delivery options, delivery tracking and much more is also possible with this module.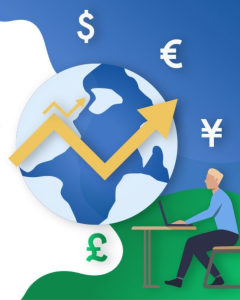 2. Multi-Language and Multi-Currency Support
The multi-language and multi-currency support can be added as two separate modules or can be merged into single module. Such module/s help the companies to grow globally..

When such modules are added to the software, it adds up the feature of dynamic sensing that gives every user a personalized experience. Depending on the location of user, the website shows up the data in the language and currency of user

For example, if user is in Germany, website will be in German and so on. International targeting barrier can be resolved with this module and help in scalability.
3. WhatsApp Integration
Approximately 2 billion people around the world use WhatsApp. It is the most popular messaging application and can be leveraged by MLM companies to directly contact the customers, share coupons, do marketing and promote products or services at the best level.

One can easily check the business activities on the fingertips and WhatsApp bridges MLM companies and Distributors. Distributors can stay notified all the time regarding the company's activities and business steps.


4. MLM Mobile Application
In the world of smart devices, around 90% people access the data through mobiles using internet and as a result it has become crucial for MLM businesses to turn their business on mobile apps. This becomes easy for business people as well as distributors to keep all the data handy.

The mobile apps are more reliable, easy to use as well as easy to understand. With proper guidance any person can easily access the required information. The Distributors can also carry all the crucial data anywhere and recollect the required information at instant moment.
5. E-wallet and Payment Gateway Integration
E-wallet are also known as Digital Wallets. The e-wallet feature help the users to authorize themselves with API and get benefit of integrated wallet.
On the other side, this also helps the businesses to retain customers and distributors for a longer period. For instance, the MLM companies can provide the commissions in the e-wallets of distributors and provide discounts on purchasing the product from the wallet amount. This retain the fund within company as well as let distributors make repeated purchases.
The Payment Gateway Integration helps to allow the site users to easily make payment through any medium of their choice. With digitalization, most businesses have started providing the online payment opportunities.
Many businesses might not prefer having their own e-wallet hence they can have payment gateway feature in their software. This feature provides multiple options such as credit cards, debit cards, PayPal, bank transfer and EMI options. This ease up the payment process.
6. Compliance Management Software
Direct Selling (MLM) regulations vary in different countries and it is important for business entities to all follow norms. For example, in the USA, MLM companies are bound to share their income disclosures statement annually whereas the Indian Government demands to publish all legal documents on their public website.

Fortunately, MLM Software can help to be compliance-ready with government policies, if you opt for an advanced platform like Ventaforce.

Ventaforce Compliance Management module helps MLM companies to collect all the required documents and provide the same on a single page of the website. Moreover, the Ventaforce Compliance module can be further customized to meet the requirements of different nations.

Government rules frequently change, hence it is easy to update only the compliance management module rather than the entire software. You can take a free demo of Ventaforce to understand more about all MLM software integration.
This was all about the most popular MLM Software Integrations. Apart from this Ventaforce mlm software also provides 150+ features to grow your business and stay ahead in the market.
Regardless of the fact that you are designing new software or integrating more functionalities into the existing one, Ventaforce does every task for you.